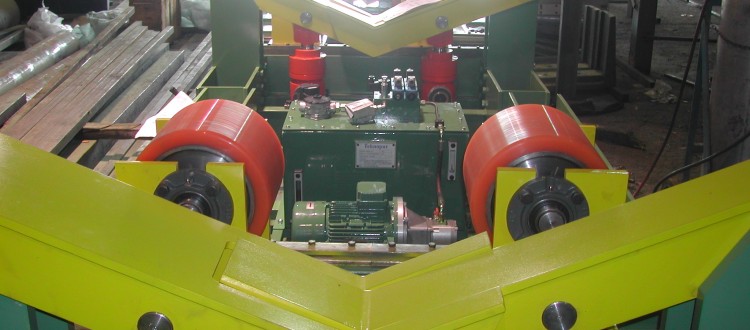 MATERIAL HANDLING EQUIPMENTS
CONTENTS
– STOP INDEX
– LET DOWN
– KICK OUT
– BRIDGE
– CONVEYORS
– TURNING ROLLS
– ANTI ROLL BACK STOP
– PIPE STOP PLATE
– BLAST LINE AND COATING LINE CONVEYORS
– PIPE TRANSFER CARTS
STOP INDEX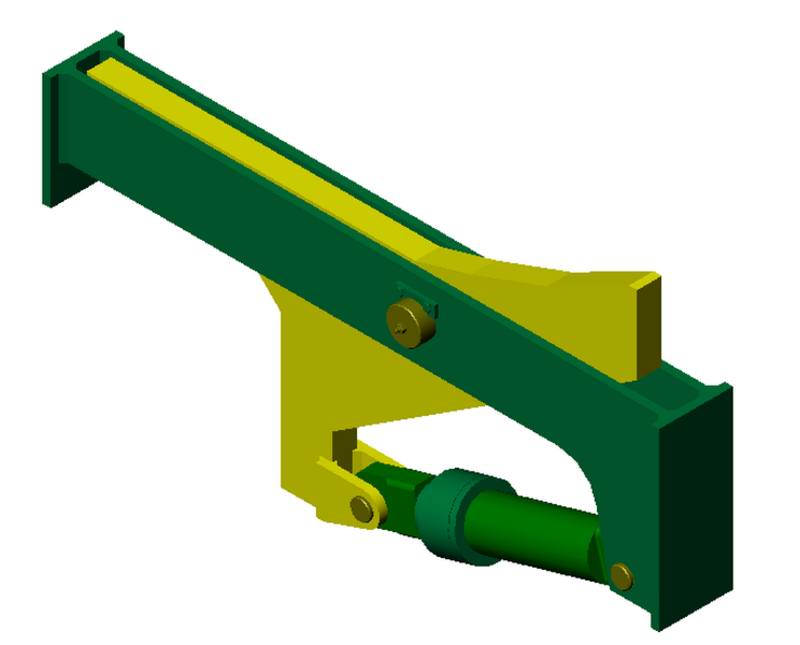 It has two positions: one is stop position, when the hydraulic cylinder is closed, and the other is the push position, when the cylinder is open.
LET DOWN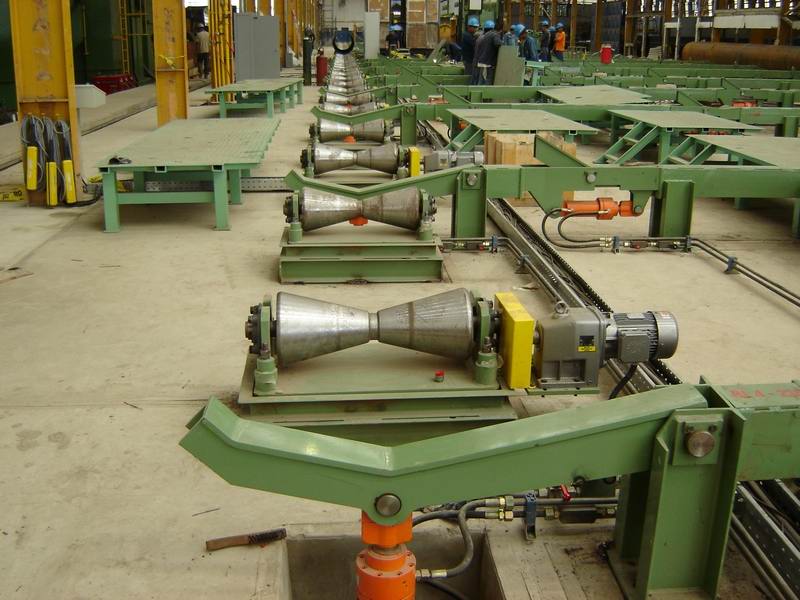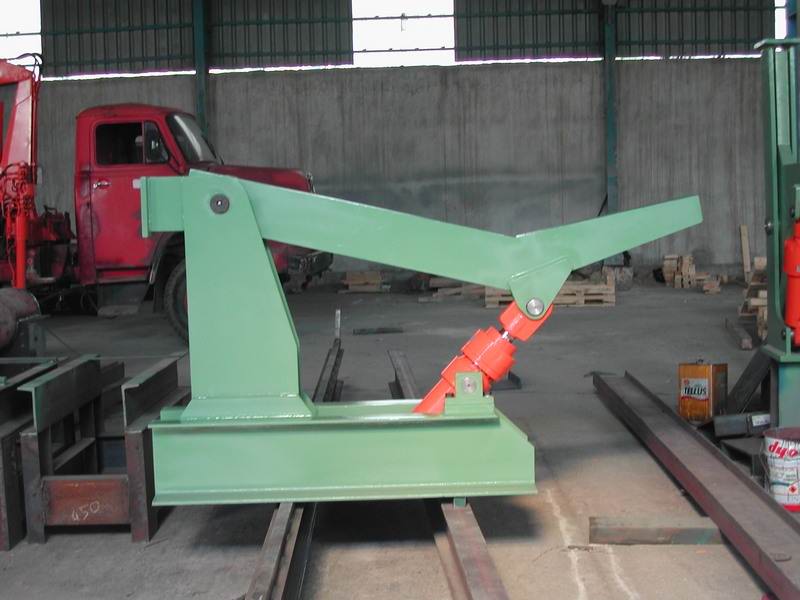 This arm lowers the pipe from the upper to the lower portion of the rail line.
KICK OUT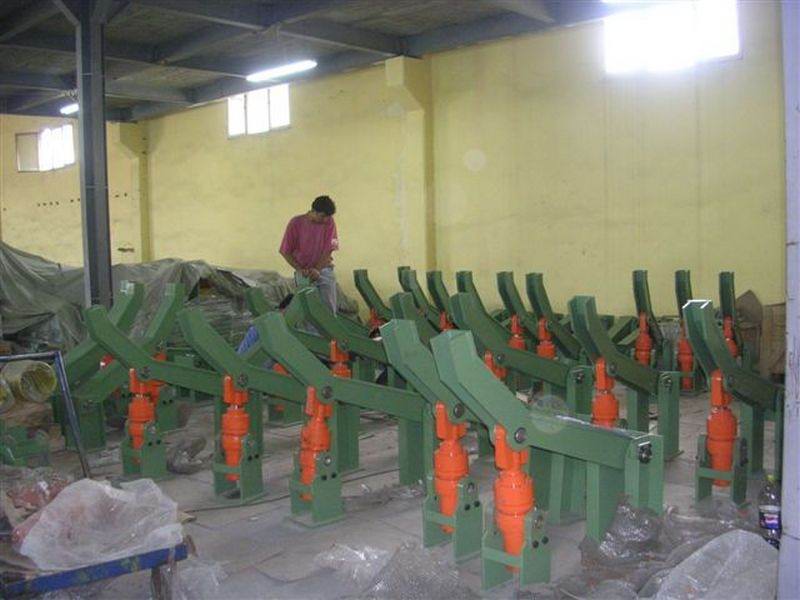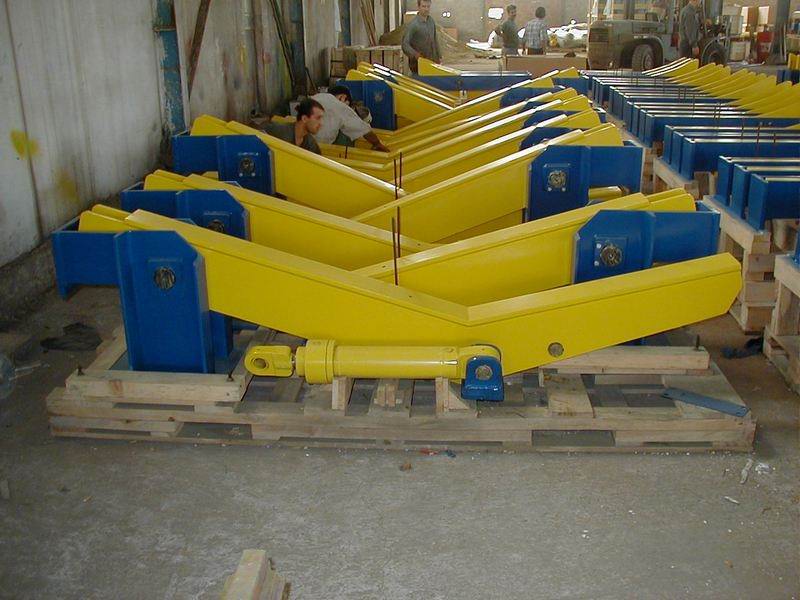 The purpose in this assembly is to transfer pipe from lower lines to upper ones. Kick-out systems are used to get the pipe from conveyors onto rail.
BRIDGE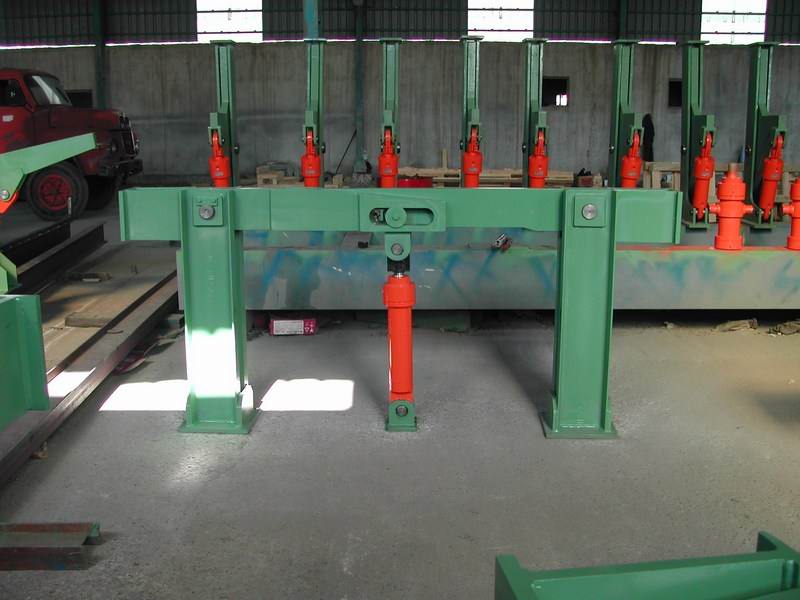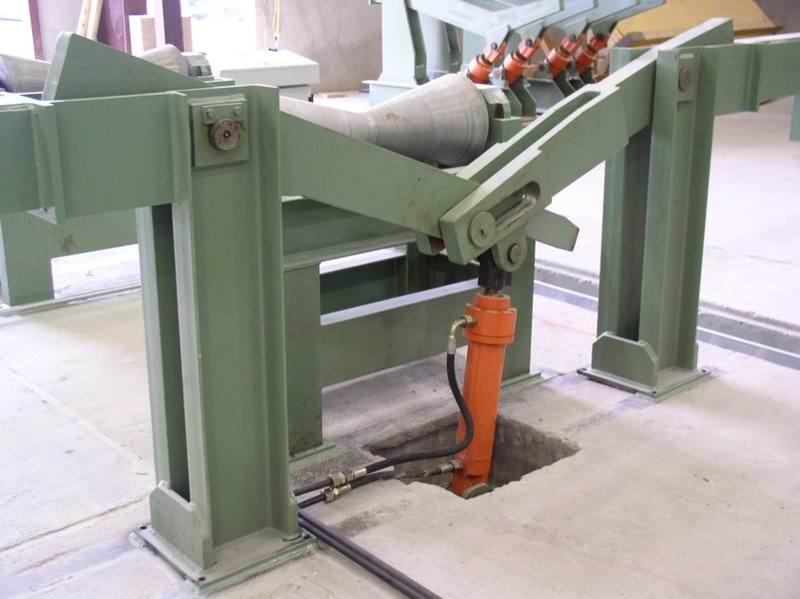 The mechanism builds a bridge between rail lines. It acts simply as a bridge to transfer pipes from one line to another.
CONVEYORS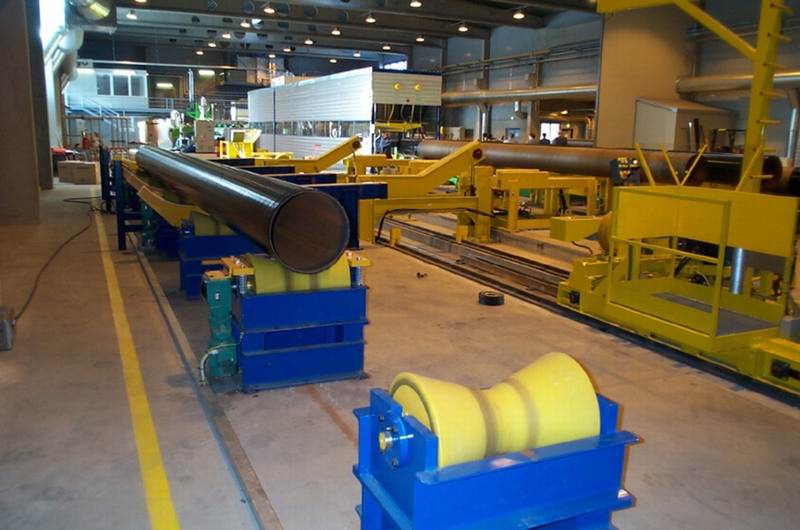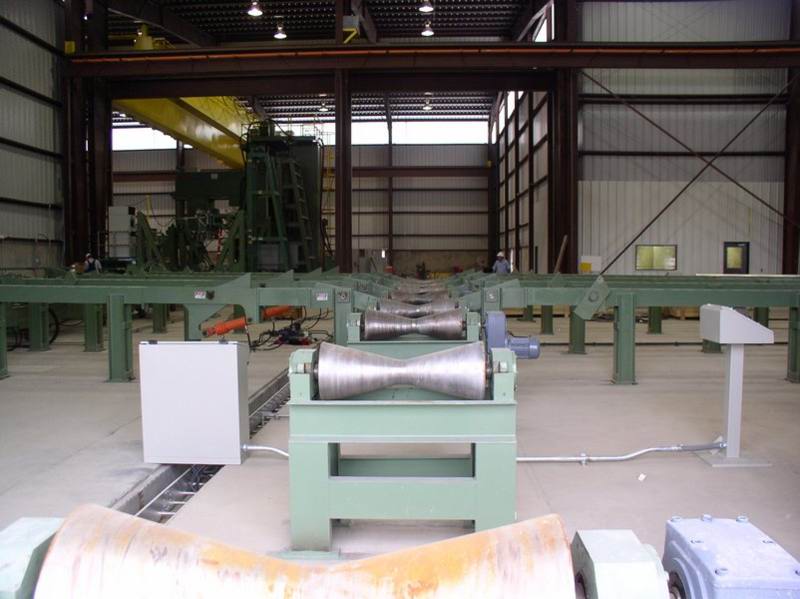 There are two types of conveyors used in the system: one is idle conveyor and the other one is powered conveyor.
TURNING ROLLS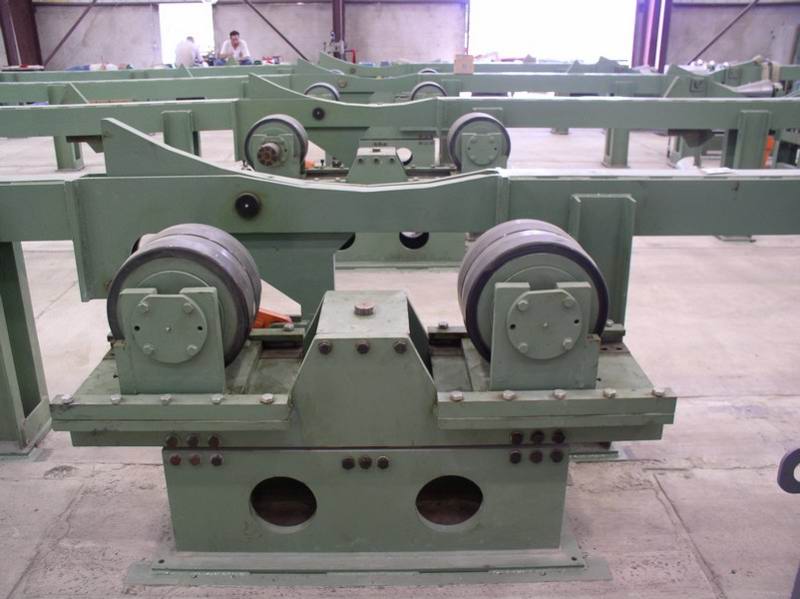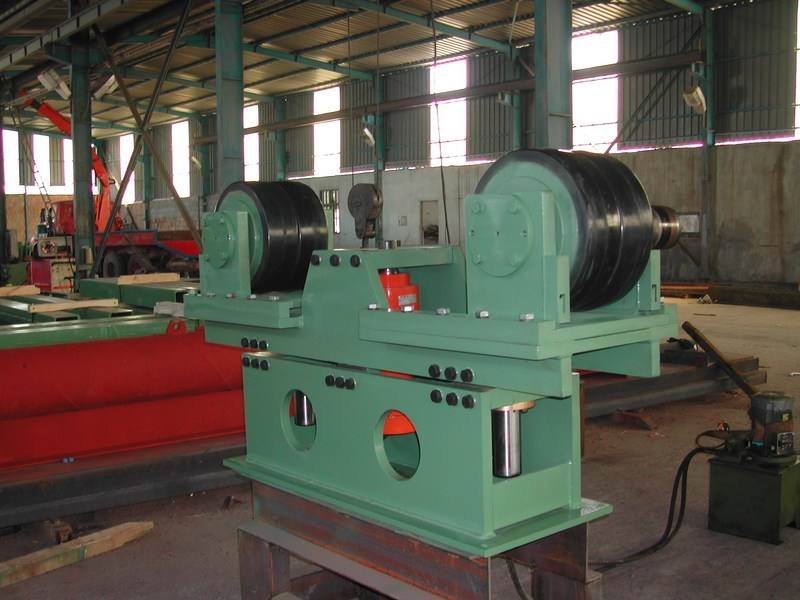 This unit moves the pipe longitudinally in a direction of travel perpendicular to the rails.
ANTI ROLL BACK STOP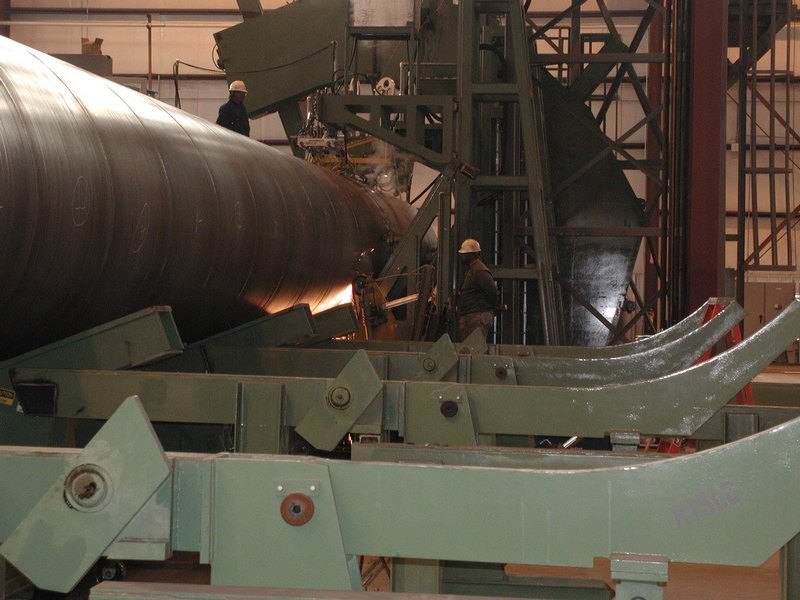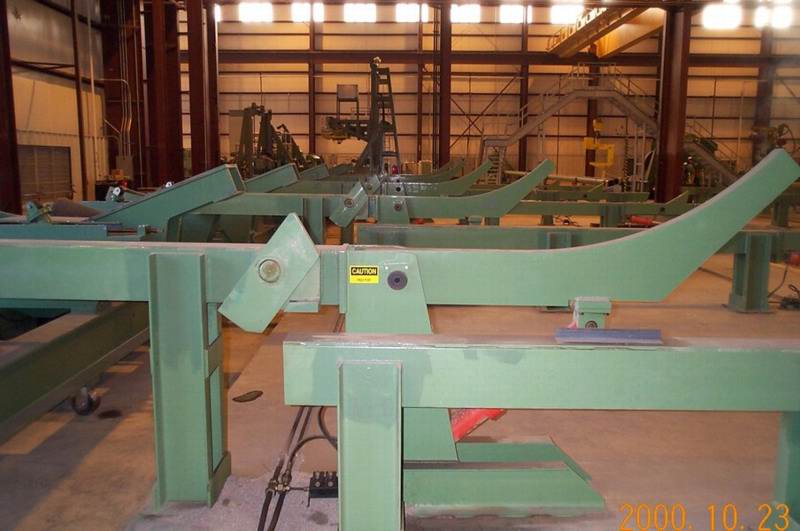 This device consists of an eccentric gate (or pivoted arm), a pivot pin mounted on a steel plate, and a stop bar.
The purpose is to allow the pipe to travel along the rails inone direction only.
PIPE STOP PLATE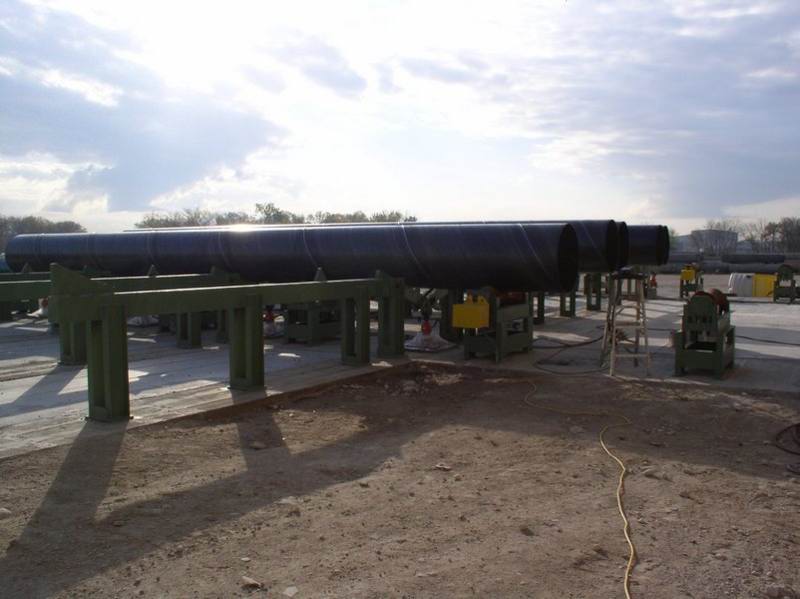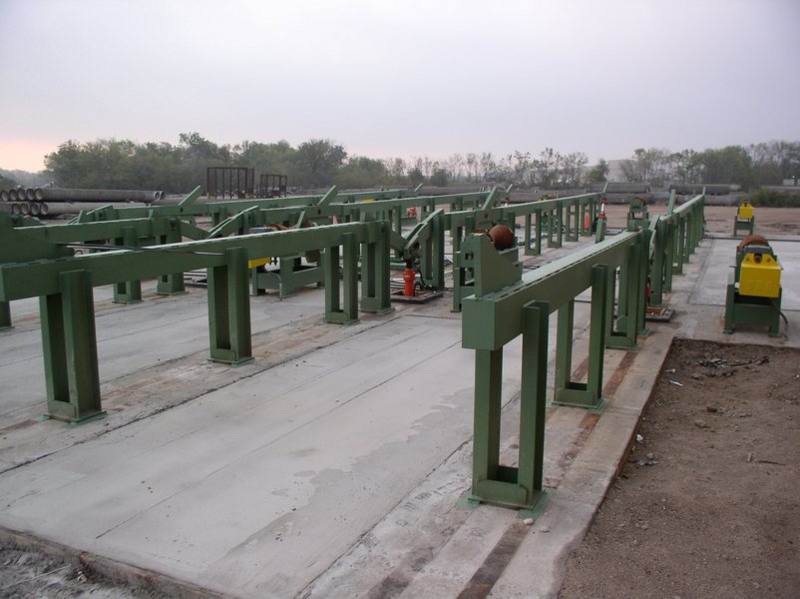 The purpose for the use of this equipment is just to stop the pipes at the end of the rails and to prevent the pipes from falling down.
BLAST LINE AND COATING LINE CONVEYORS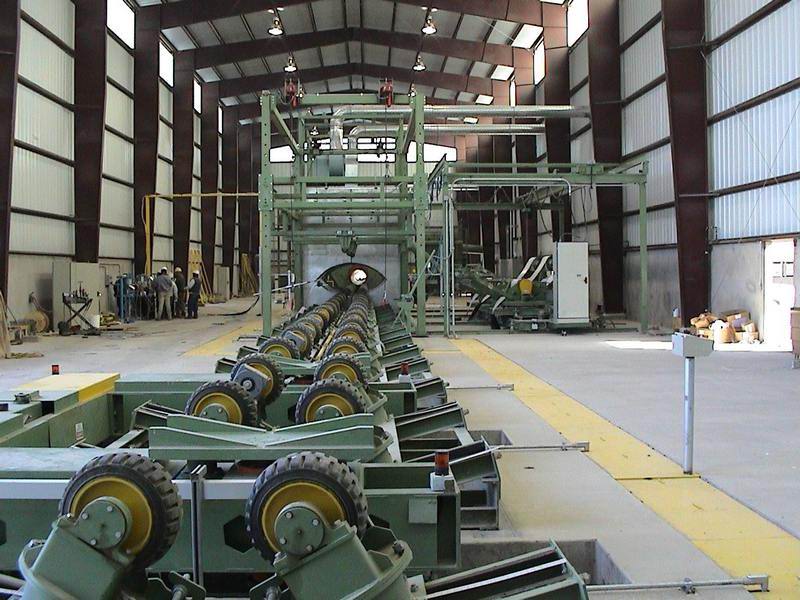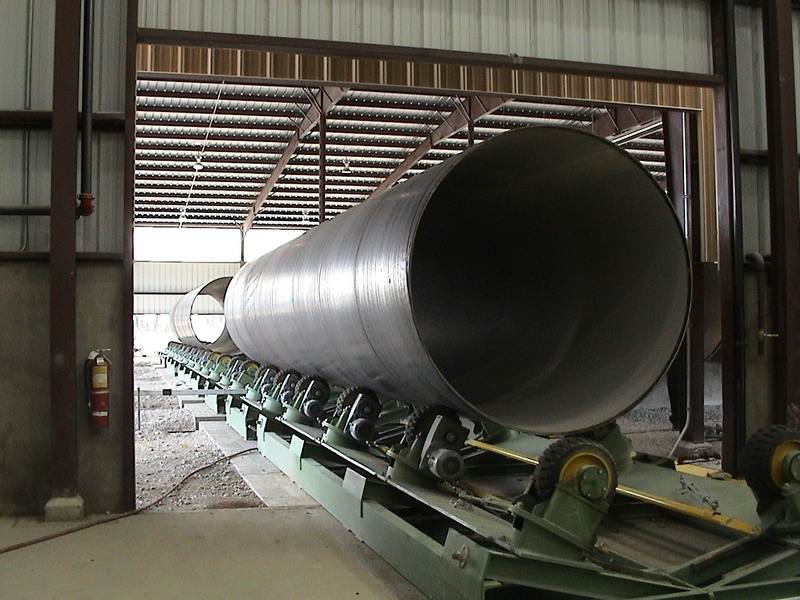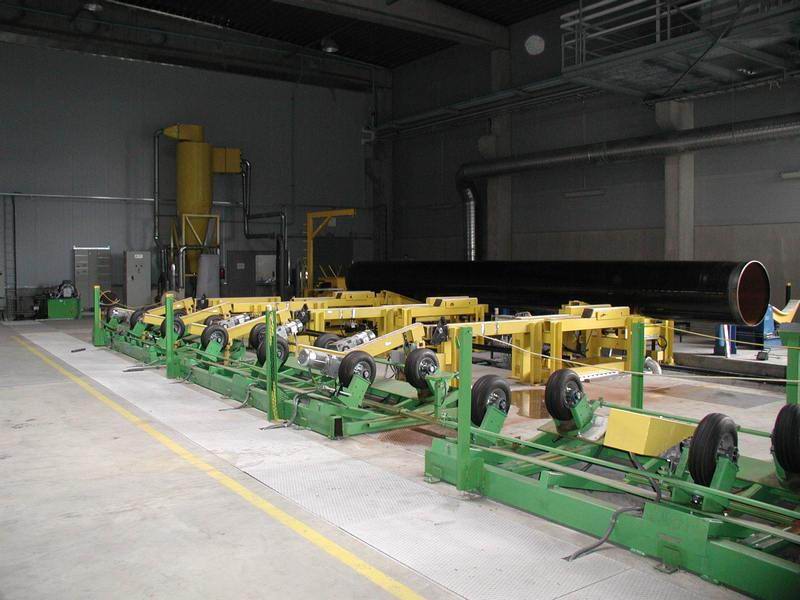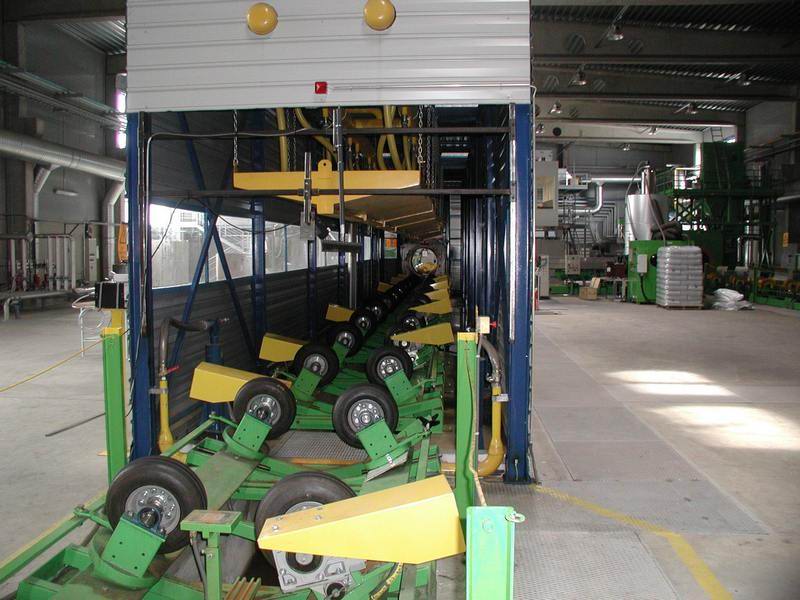 A rigid steel skid, on top of which are mounted swiveling wheel boxes at a 2.5 meter interval respectively in the incoming section, in the intermediate section and in the outgoing section.
PIPE TRANSFER CARTS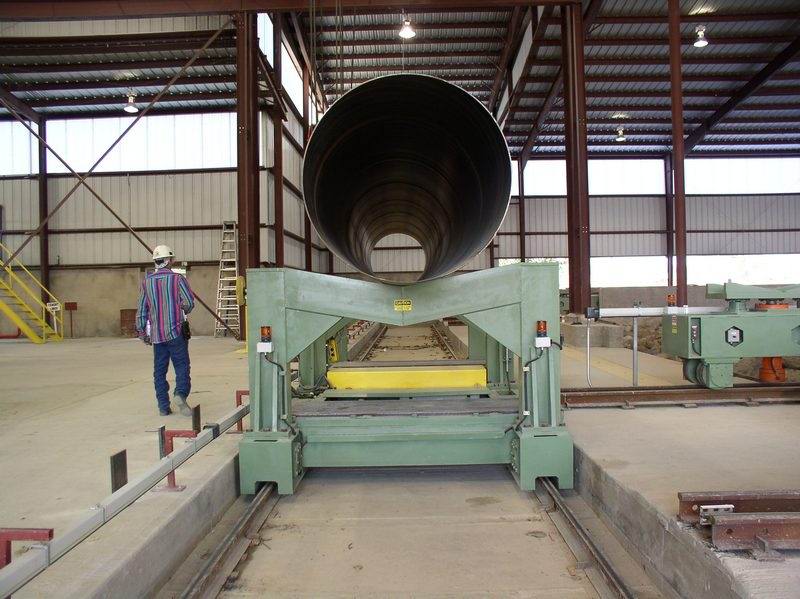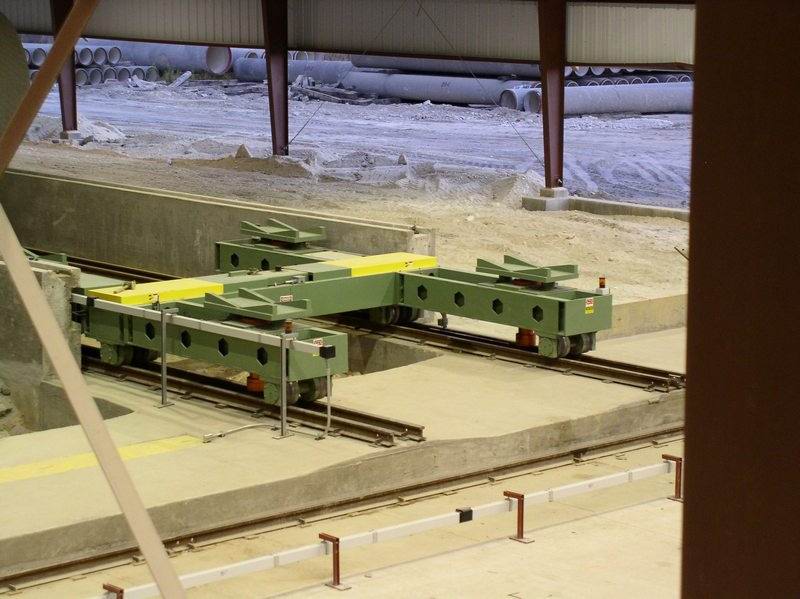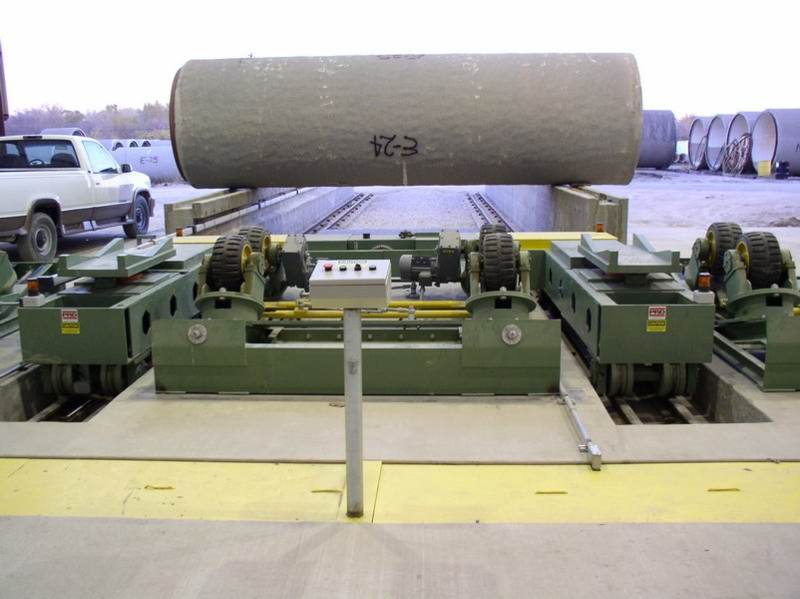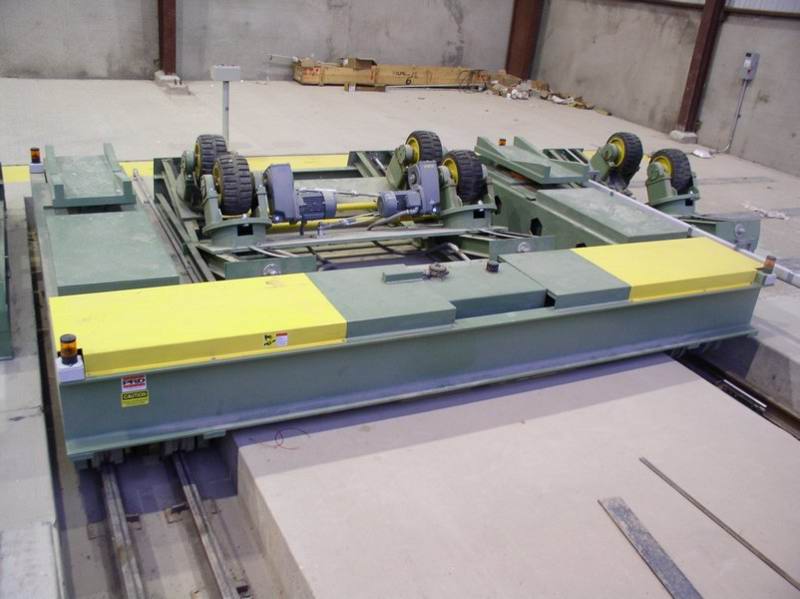 There are three types of remote controlled transfer carts used to transfer the pipes between the pipe production units. These are:
U-type transfer cart:
H-type transfer cart:
Plain-type transfer cart: