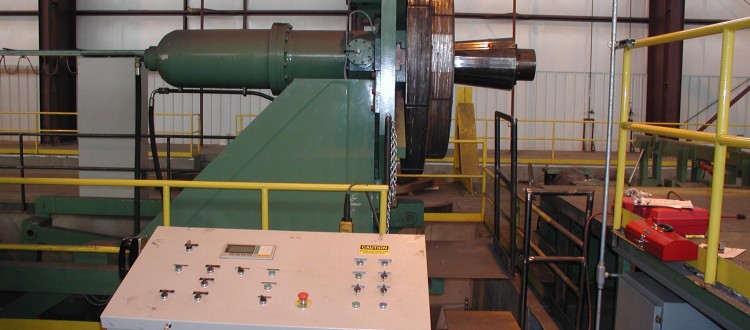 PIPE END EXPANDING MACHINE (PEEM)
PRD Pipe End Expanding Machines are specifically developed for SAW pipe mills to form spigot type pipe ends that conform to AWWA standard applications. With PRD PEEM s both spherical and semi-spherical pipe ends are possible.
The range covered with PRD PEEM s are:
Diameter 609 mm to 3 048 mm
Pipe Length 6 m to 25 m
Material Thickness 9 mm to 25 mm
Max, Hydraulic Pressure 300 Bar
Material Grade Up to X 80
PRD PEEM's are equipped with PLC and PC controls which enable the machine to start in "learn mode" then repeat the expanding process in automatic operation as long as pipes of the same characteristics are being produced.
Main PEEM components are
Main Body with Die Holders, 8 total
Main Cylinder, with 480 mm Diameter and 600 mm stroke
Die Holding Cylinders, 8 total
Electrical and Hydraulic Systems
Control Panel